Atlantis Collection is part of the Benvenuti Jw  925 silver jewellery woman's Collection. The jewels are created by hands with lost-wax casting techniques.
Atlantis: life, dream and reality
Necklaces, rings and earrings tell a true, deep and sincere story, the one that each of us has known at least once in a lifetime. Atlantis is a Neverland, which is on the sea bed, far from the eyes and the heart and that hides everything we do not notice, but which is worth seeing.
When all those dreams in the drawer have come true, the silver jewels arise from the Atlantis island. These are Francesca Caltabianco's inspirations, the jewels designer who has worked on Osvaldo Benvenuti' s  project for this  jewellery collection.
A unique and distinctive manufacturing
The practical forms of life are better represented by almond flowers, the distinctive decoration of the 925 silver Osvaldo Benvenuti's creations. For Atlantis
Collection, the typical  style of the artisan company is maintained and the bouquets and flowers characterize every creation. New elements were added, to give a true three-dimensionality vision of the jewellery.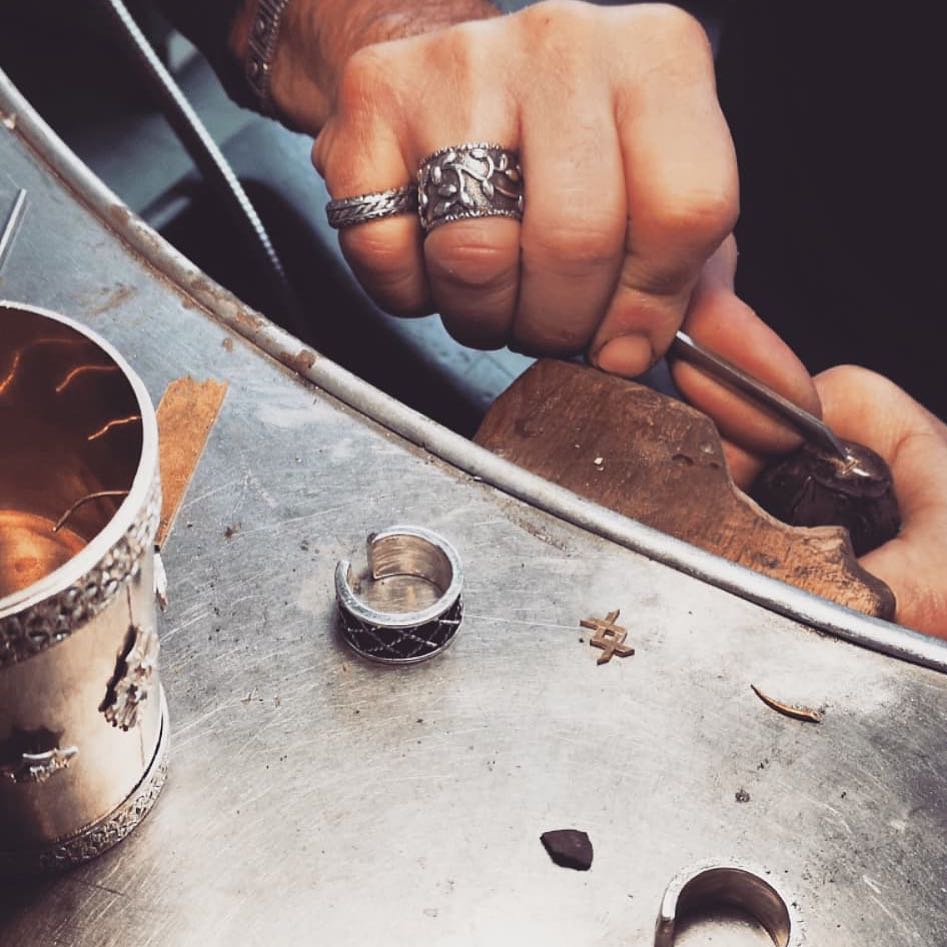 Thus, the male  detail that is combined with the female harmony, the elements of nature, the knurling and the spherical decorations have been transformed into strong and precise symbols.
The jewels are featured by a classicism which is never taken for granted and is able to rouse strong emotions. The reproduction of the elements of Osvaldo Benvenuti' s nature is incredibly realistic so that every jewel comes to life when worn.
There is also a special touch, like that little silver mirror on the disc ring – decorated  with lots of almond blossoms – where you can see everything you want and desire.