Benvenuti Jw is an exclusive handmade 925 silver jewellery  collection, both for man and woman. Each piece of jewellery is unique and meticulously worked with our consolidated Florentine goldsmith and silversmith craft techniques.
Fretworks and engravings on the jewellery make Osvaldo Benvenuti' s manual skill and unmistakable style stand out.
How Benvenuti Jw silver jewellery collection is born
Men's rings and engraved geometries, women's rings decorated with almond blossom and also necklaces, bracelets and silver «embroidered» earrings , are definitely small precious sculptural works.
The shape of the jewels fully reflects and respects the typical symbolism of Osvaldo Benvenuti' s silver manufacturing which is also featured by a design reworked in a modern way.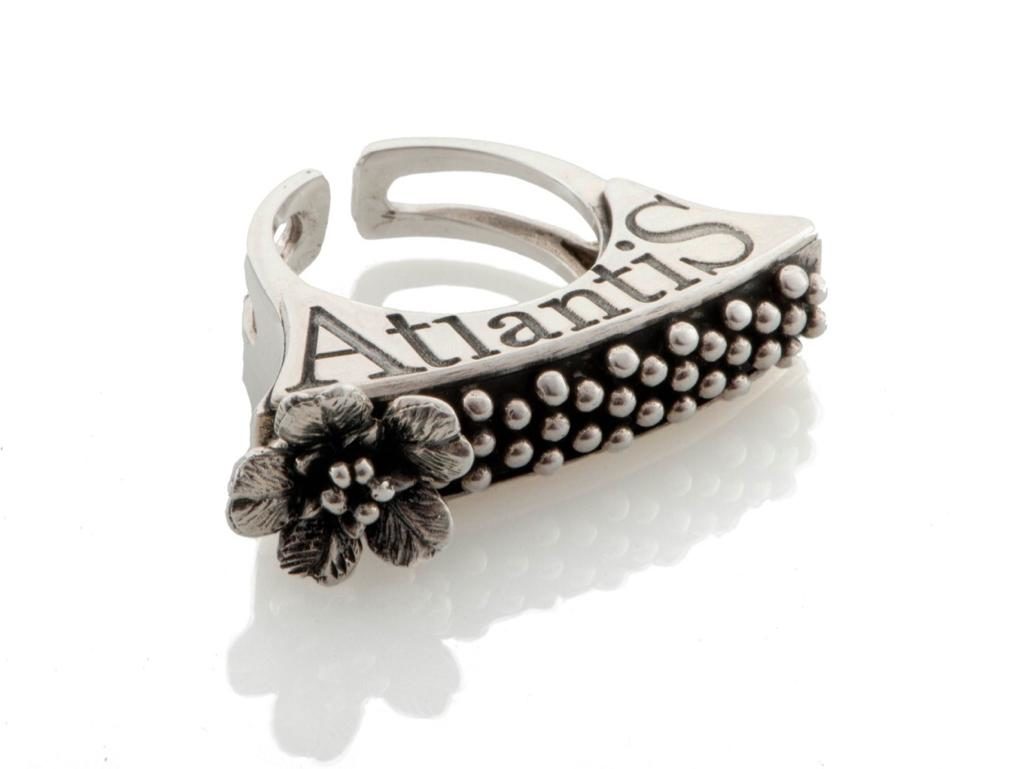 Benvenuti Jw Collection is our latest product which represents an essential part of the guide thread that harmoniously connects all our silver creations.
Since the design of the very first men's rings, the collection has been enriched with bracelets and jewels for women.
Benvenuti Jw woman Collection includes the exclusive «Atlantis Collection», created in collaboration with Francesca Catalbianco, Jewellery Designer, and which was just presented at the latest edition of Homi Milano (September 2018).
The significance of Benvenuti Jw Collection
Benvenuti Jw is something which previously did not exist, something created almost by chance, born from our personal passion for men's rings. This collection expresses truth, spontaneity, detail and a modern craftsmanship.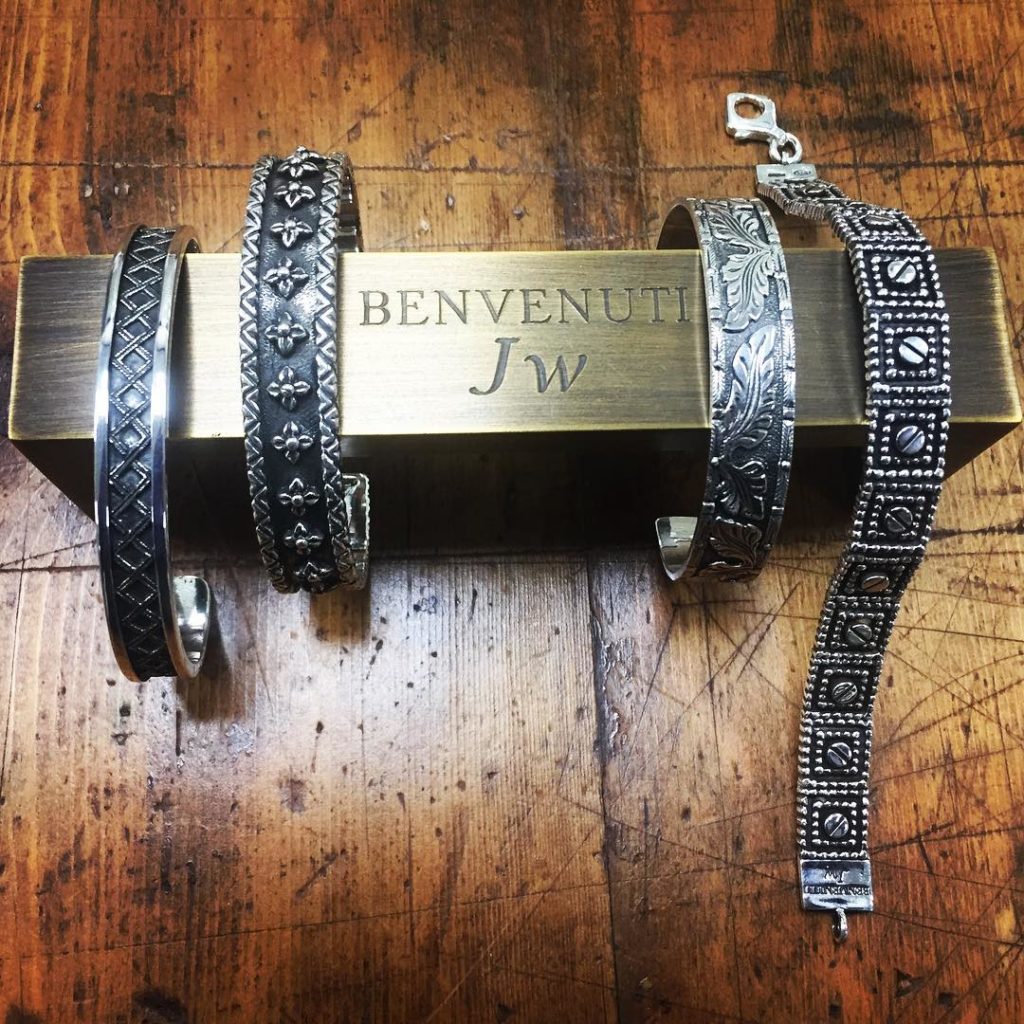 Benvenuti Jw made by Osvaldo Benvenuti
Benvenuti Jw Collection is fully designed and created in-house, from the project to the realization of each piece.