The creation of a handcrafted 925 Silver jewel starts with a vision of shape and materials that develops through a design that is going to define the final project. The experience and the creativity of the craftsman allow the realization of the jewel exactly as it has been thought, by using the best techniques of the silversmith tradition.
Silver smelting processing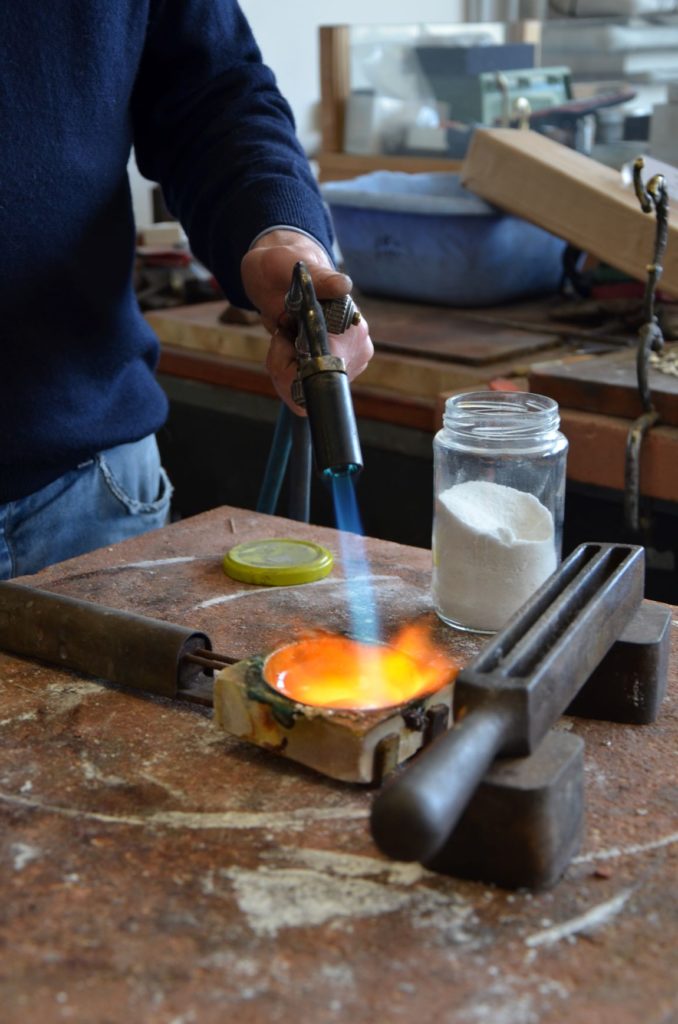 The craftsman uses a CRUCIBLE to melt silver to make it into liquid matter. The melted silver is then thrown into a "flush" iron bracket or positioned on a plate. The silver sheet  is used to make the jewel and its decorations and it's where the craftsman designs, for example, a ring. The silver wires are used instead to finish the details to be assembled on the jewel – for example- the raised edges of a ring.
The metal processing
Once the silver sheets and wires are created, the craftsman uses a special machine to press the silver to the needed thickness extent. The silver wires are processed also by using a THREADING MACHINE thus to obtaining a square or round section. When the artisan has to create, for example, a stem flower to be welded on a necklace, a wire with a round section is needed.
Silver fretwork, repoussé and chasing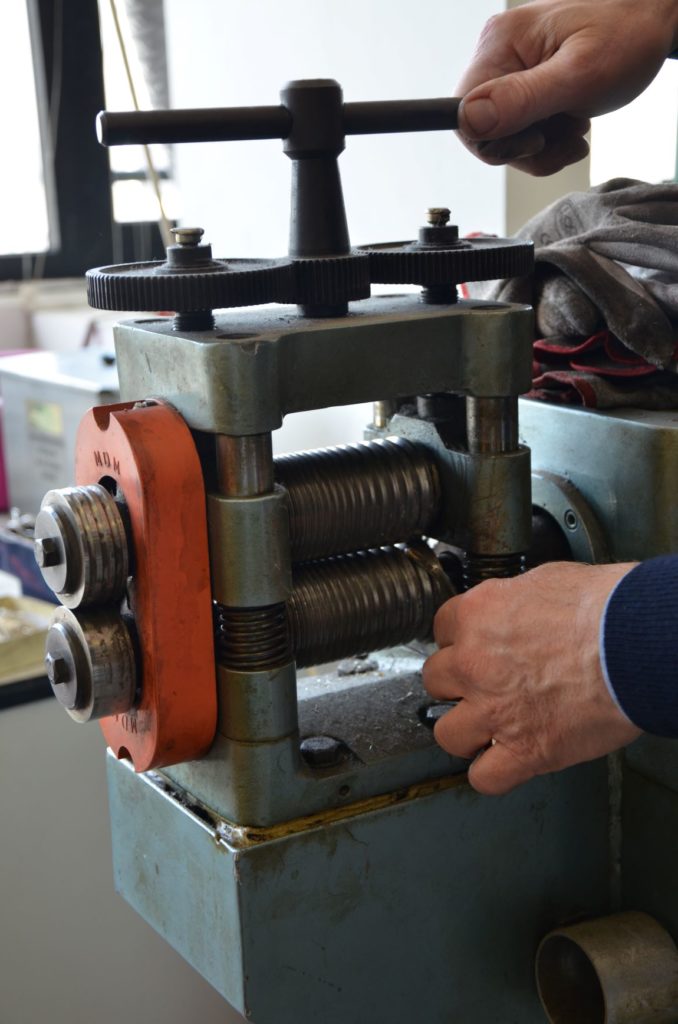 The craftsman works the previously drawn silver sheet by using the fretwork technique and sculpting the precious metal, in low and high-relief. At this stage the finishing engraving is also made.
Welding, cleaning and polishing
The craftsman welds the silver pieces, thus obtaining the final handmade jewel. Finally the silver jewel gets a polish treatment: it is covered with a layer of pure silver aimed to give it more brilliance.