The silver men's bracelet is an accessory with a strong meaning, because it expresses a very specific message: one's personality. And when the bracelets are made of precious metal, men can wear them with ease, always and with any look, both formal and professional or elegant, casual or sporty.
The rigid men's bracelet, for example, can perfectly match with an elegant suit, but also with a cashmere pullover and a pair of Jeans.
How to choose the perfect men's bracelet
The emotional bond guides you in the selection of the silver men's bracelet perfect for you. When in line with one's personal style, the silver bracelet is never too much, even when you wear more bracelets on the same wrist.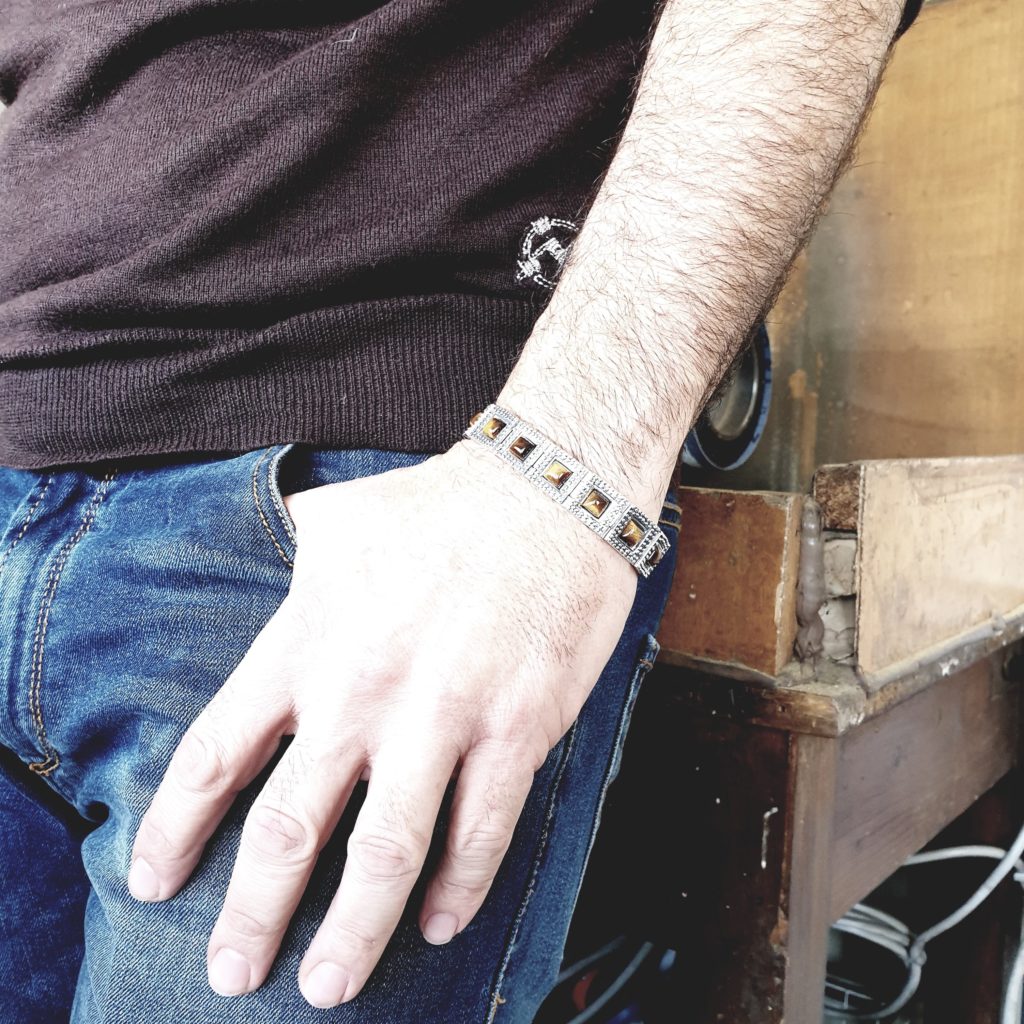 Apart from the style, it is also important to consider the proportions between the bracelet and the size of both the hand and the wrist. If the bones are quite large, the bracelet that best enhances man is thin, for example with small or medium meshes.
How to wear silver men's bracelets: a few rules of bon ton
Precious metal bracelets are never given for granted; they can easily be worn both in summer and in winter time. We also want to give you our best advice about how to wear your bracelet combining it to your watch. If the watch is featured by a steel strap you can match it with a 925 silver bracelet, that shouldn't be too wide, to emphasize its elegance.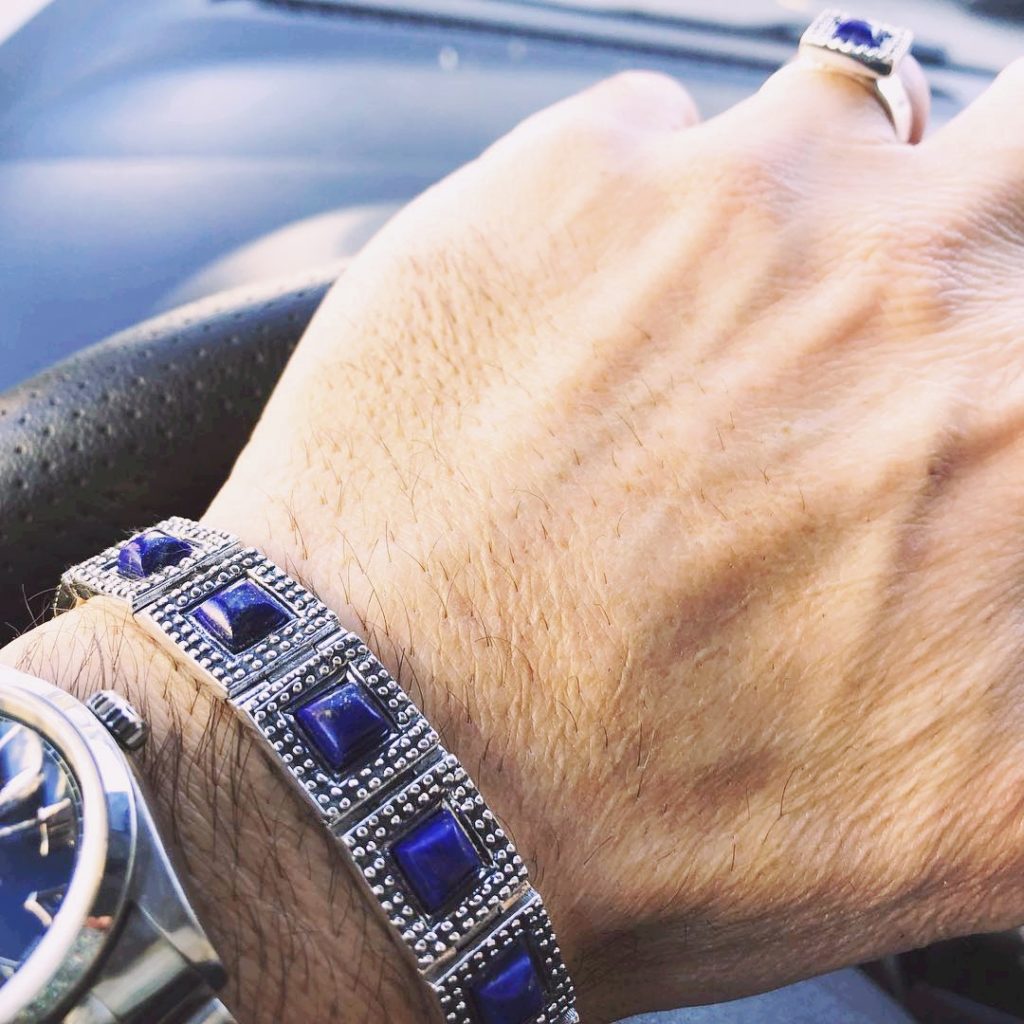 If instead the watch has a leather or rubber strap, then it is preferable to wear the bracelet on the other wrist, so as not to create a disharmony between the different materials.
The silver men's bracelet is always worn under the sleeve, whether you are wearing a shirt, a sweater or a jacket. The bracelet should be noticed at appropriate times only, for example when you reach your arm out to shake hands in greeting or introducing yourself.
The silver men's bracelet must always be shown with a little surprise and malice, except when you wear it with a short-sleeved T-shirt, during the warmer months. In this case you can also try a combination of the metal bracelets and those in leather or rubber, for a fresh and modern look.